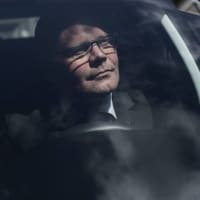 The different paces of writing
When ever I am writing an article, I am always in doubt. You might think that doubt is a bad thing for you, but it really isn't. Doubt is one of the strongest components in becoming better and better for each write. Doubt makes me think and strive to get information, that makes my writing as good as it can be.
It all starts with confidence in writing. The next pace is then doubt, and a: "Can I improve this?". Is it good enough? The period of doubt will make the last pace, confidence and finalizing your article even better.
Visit my work here: MakeLove, Bluesecure and my blog.