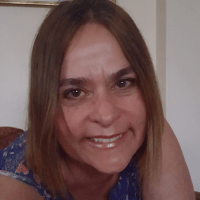 I was born on a Leprosy Mission Settlement in Nigeria.
In the first twenty-six years of my life, I moved thirty-four times and lived in four different countries – Nigeria, South Africa, Namibia and Germany.
I now live in Cape Town, South Africa with my Irish husband and three daughters. We share our home with a dog and two rabbits!
I am a child of God's. I am also a writer. Mother Teresa once said "I am a little pencil in the hand of a writing God who is sending a love letter to the world". My objective is to be one of God's love letters to the world. I can only achieve this through His grace at work in my life.