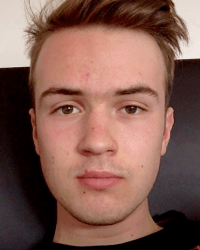 So I'm a pre-university student from South London. I study politics, social policy and economics and my main goal from blogging is to try and inform you, as a reader, of more global issues and also make you more aware of social issues and what you can do.
On a more personal side, I am always looking to improve myself. For that, I want to be held accountable for the challenges I set myself, so, I have set myself some goals I want to achieve by July 2017 and each month I will give you an update of what I have done and how I got there (in case you choose to set yourself something similar and need some steps).
Whilst I contribute to My Trending Stories, I do have my own blog over at www.politario.wordpress.com and I'd love for you to read my stuff over there as well as on here.
I wish you the best!