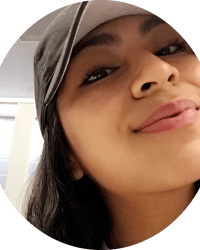 "The world is a dangerous place, not because of those who do evil, but because those who look on and do nothing." - Albert Einstien
Hello! To begin with a little about me, first, I would like to say I am more than happy to be here, to be a source of information. I want everyone to realize that those on both sides of the screen are curious cats and that is why I write. My name is Angie and I am from Brooklyn, New York. I lived in New York my whole life. Traveled here and there but to me New York is home. Yes, the countryside is beautiful, but at my youth, the city is my playground. Maybe, when I grow older a jump to a more green and settled place becomes my runaway.
Now, I would like to say that as a curious, adventurous person, I must find the reason to everything. We all want answers. The knowledge I seek must be investigated and written about, so, it can be shared and hopefully have answered the same question others might have had. As a passionate writer, I am intrigued by a variety of topics. I want to grow along with others. I believe in the Law Of Attraction and would like to share a road to a better future and world.
Hopefully, much what I write about is interesting and brings you enlightenment and enjoyment. I hope that you carry my sources to others around you and always spread the word.