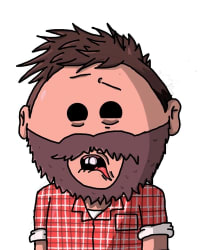 Hey guys, my names Chris and I'm a Writer, Blogger and Video Game Journalist.
For the most part I create content about all things video games. I write reviews and previews, feature pieces and topical news articles. I'm also one of the hosts of the Oneupgaming podcast, and create weekly video content for my youtube channel hashbrownaddict.
But I also like to fool around with other topics too. I co-wrote and illustrated a children's book. I'm now currently working on my first novel, which deals with the hardships of high school in a rather twisted manner. Imagine John Green met Stephen King. And I also occasionally create graphic designs and animated cartoons for people, which can admittedly be on the cruder, more disgusting side of things.
Where i'll be posting content daily. You can also follow me on Twitter and Youtube @hashbrownadddict
So if you're into video games, weird cartoons and coming of age novels that are a hell of a lot darker than you're used to, stick around and you won't be disappointed.