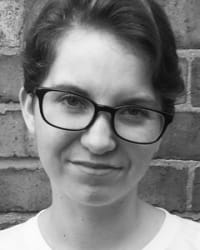 I am a writer of fiction, poetry, creative non-fiction and articles. I recently graduated from Nottingham Trent University with a first class honors degree in English and Creative Writing. In October 2016, I will be beginning a year-long postgraduate diploma in Magazine Journalism.
My writing has appeared on various websites and in a selection of publications including The Beestonian, The Student Pocket Guide, The Tab Trent, The University Paper and Nottingham Post.
I'm a keen blogger, too. I have three blogs. My main blog contains most of my writing which varies from poetry to fiction, from discussions about mental health, to sexuality, and occasionally a few posts musing on life and anything that I find of particular interest at any given moment.
My other blog is a side project under the name of 'Letters to the Mind' in which I invite people who are affected by mental health issues to write for the blog, but ultimately to write to their mental health issue as a way of coping better with it.
Finally, I have a blog dedicated to book and magazine reviews. As an avid reader and a lover of books, it is only natural that I should set aside a corner of the internet solely for my thoughts on the books I read.
Well, that's me! I'm a lover of the written word, and I fully intend to keep writing as long as my mind keeps whirring.