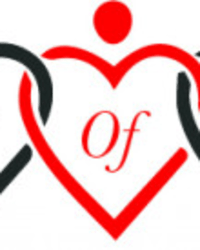 Jenny Allen is a successful London based Christian blogger and a certified life coach who has a passion for writing and sharing her love of encouraging women through the gifts that God has given her via her website heartofrefuge.org. She has successfully worked in the area of primary school education for over twenty years in London and has a BA degree in Management and a post graduate diploma in School Business Management.

Jenny has spent many years doing voluntary work in the field of homelessness, Domestic violence and sexual assault. She has also ministered to women who live a life of prostitution.

Jenny's goal is for God to use her to put courage into the hearts of people so that they can move forward without fear and be all that God has called them to be.

She is married with two adult children.
Social Media platforms are:
Instagram~ Heart_of_Refuge
Twitter ~ Heartofrefuge
Facebook/heartofrefuge
Email~ admin@heartofrefuge.org
Periscope @jenny_allen
Address~ Jenny Allen, PO Box 57497, London E5 5DS. England