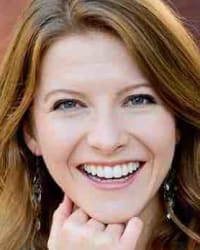 Hi there! I'm Lindsey, a San Diego-based writer, editor, traveler and storyteller. I am also the creative mind behind Travels with Lindsey, a fun and engaging YouTube travel series where I share the beauty, quirks, personality and passion of the world around us, from the winding streets of Seville, Spain to the hip downtown San Diego coffee shop.
I also work with business owners who want to create engaging content, authentically brand themselves online and write outstanding copy that speaks to their ideal client.
I have a passion for travel and love sharing those adventures through my blog and on my video series, Travels with Lindsey.
---
Why travel? Because I believe there is beauty and growth in discovery, exploration and curiosity. I believe there is beauty and growth when you let yourself simply be moved, by whatever and whenever it happens.
I believe curiosity, mindfulness, appreciation and enchantment is good for the soul. Curiosity leads to more mindfulness and joy. It leads you to more discovery, of the world around you and of yourself. Curiosity also awakens passion.
It is my desire to keep that curiosity alive in my own life, and to hopefully inspire a few others to awaken it within themselves as well.
Join along in my adventures on Facebook, Instagram and Pinterest. And for more info on my work, you can also check out my website.