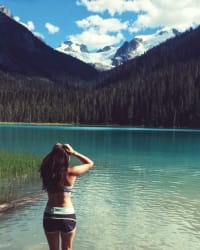 I am a 21 year old just trying to get through life like everyone else.
I am an adventurer, a writer, a climber, a hiker.
I mostly write about topics that cannot be answered. Many things are not able to be answered in life, and it's more important to ask questions than it is to have answers.
The world changes, and thus we all change with it. Embrace change, live life. The happiest people are those who see the light in situations of darkness. The strongest people are those who can admit defeat, be sad, and willing fix what they messed up. I strive to be a mix of those two.
Instagram: http://www.instagram.com/sarahmbeaver