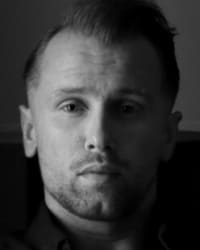 • Russian Heritage • Born in Narva, Estonia • Raised in the U S of A •
Jacksonville, Florida.
I really enjoy a good story, thats why I am a sucker for movies and good books. Writing, photography and videography is my creative expression. I am pretty obsessed with coffee. I am not sure if I like drinking it or the seed to cup process. Still listen to vinyls, I don't think that will ever get old.

Surfer. Huge hockey fan- Go Vancouver Canucks, Go Washington Capitals, and never forget the local team, GO Tampa Bay Lightning! I basically enjoy all sports.
I am fascinated with Indonesia.

I love people.
Community is necessary to experience life. We were created to be communal. We all need a friend.

I have travelled the world, and have come to one conclusion: we are all the same yet we are all different. Everyone craves love but not everyone knows that they are loved.

I see God in the mundane and the profound. I have been radically lit up by the Good News of Jesus, and today, I see Holy Spirit awakening the reality of his union within all man kind!
I seek to LIGHT UP every one around me. To simply illuminate the truth of who people are. To ignite the passion of the Kingdom of God within people. To invigorate a Christ encompassing life. There is so much glory all around us!