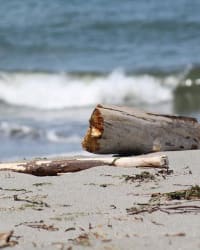 My name is Rachel Hayden. I'm a mid-thirties professional, working in the field of human resources for a tech company in Seattle. Born and raised in Indiana, my husband and I moved to the Pacific Northwest and settled near Seattle in 2014. My passion is writing. I blog and I love to write romantic fiction... smutty, dramatic, makes-you-cry romantic fiction.
My main topics:
Life and lessons learned here in the Pacific Northwest. I live on a peninsula on the other side of Puget Sound from Seattle, and I often write about and blog about living in the PNW. I live in a small town and I love the simple, quiet life where I'm surrounded by salty air and screeching seagulls. I have to take two ferries just to get to the city, and my life is often dictated by tides and the weather.
Politics. I'm obsessed with politics and I'm about as far left as one can go without moving to a hippie commune. Although I was raised a Republican, I married a black man and was exposed to a whole new way of looking at the world. As a result, I'm very passionate about equal rights for all walks of life.
Religion. Raised and living as a lifelong Christian who felt like a fraud because I never really "felt" it, I rejected the faith and the deity it worships last year and walked away. My beliefs actually line up with Judaism and I am in the process of converting to Judaism through the Reform movement.
My blog can be found here.