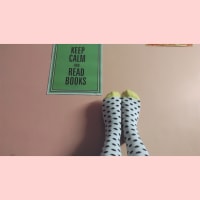 You know what's one of the toughest job on this planet? No?
Well, in my opinion, it is to describe oneself.
Never mind, I will anyway try my best to do it.
So, I am Rahul, a 19-year old student. I am ridiculously obsessed with books. I read them, post pictures of them on instagram (https://www.instagram.com/fook_bood/ )and review them here and on my blog(https://booksandreviewsweb.wordpress.com/). Honestly, I do not review every single book I read due to the paucity of time but I try and update my blog as much as possible. Besides, I love eating, cooking and experimenting with food.