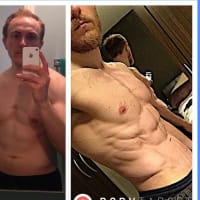 I'm 29, a Fitness & Nutrition Consultant and Co-Founder & Director of Body Target Ltd
Over the past 5-6 years, he has been self-educating on all things health and fitness by reading textbooks, online articles and books by people such as Lyle McDonald and Alan Aragon. He has also just started The SBS Academy - an evidence based online training and nutrition course.
To find out more about me, check out my interview for Muscle Food -http://www.musclefood.com/sam-whitaker-interview/
If you're interested in nutrition coaching or online personal training, please drop me a message on my Facebook page.