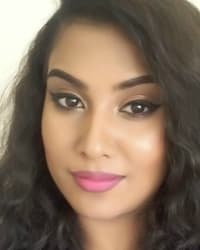 Hello there! My name is Saneshnie a.k.a Sanesh Makeup.
I am a South African born, self-taught Makeup Artist & Health and Skin Care therapist. My passion is makeup and helping people look and feel good in their own skin. I have a youtube channel where I do makeup tutorials. Here I will be speaking my mind about issues at hand, makeup, product reviews and a lot of funky stuff.
Feel free to contact me and follow me on my social media handles:
Youtube channel: https://www.youtube.com/channel/UCI7rEaOsnydsw-fga-h8Vrg or "saneshmakeup"
email: saneshnienaidoo@gmail.com
instagram: @sanesh_makeup
facebook page: https://www.facebook.com/saneshmakeup/
twitter: @Saneshnie_Yo
snapchat: @saneshmakeup