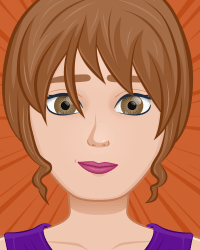 I am Sascha Darlington and you could say that I was born in April 2016 because that month I abandoned the safety of my cocoon. Now, I venture into other realms. I invite you to join me and The Faithful Companion, Scout, on a journey around and beyond my microcosm
I love music! I love books! I love mountains and beaches and swamps and animals and wild weather and celestial bodies and things that go bump in the night.
I love for people to share their thoughts, opinions, likes, dislikes. I believe in the sharing of ideas.
All creative writings, drawings, and photography are the property and creative work of Sascha Darlington, unless otherwise noted.
Many of the pieces I share here were originally published on Sascha Darlington's Microcosm Explored.