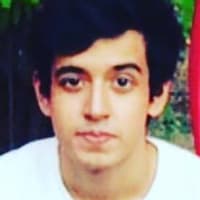 About Grittygatorr
In the mystic year of '95, was born another human on the water and rock ball which roams around a fire ball. Over the years, this subject got lost in the mosaic they call life. Men who made the environment adapt to them instead. He built cities, roads, vehicles, machinery. But he didn't know when to stop. The more he improved his surroundings to make life easier… …the more complicated he made it. On weekends they break free from the mundane, and segmented schedules are no longer present. Commence weekdays, and the schedule falls back in place again. H.O.L (Hissing out loud.)
I however, reside in a place where no Thursdays or Sundays exist. No clocks or calendars tell me to do this or that. And therefore, I eat. I eat, travel, and I ask my human to write what I have to say. No floral words, No rosiness. Just plain ol' grit. And a voracious appetite for more.
"Life expectancy would grow by leaps and bounds if green vegetables smelled as good as bacon." Doug Larson.
Visit my site for more - grittygatorr.wordpress.com
About the Writer
Business Student in the day, Musician in the evening, Miscellaneous other stuff in the remaining time segments. I live to eat and travel , and simply discover more about what the world has to offer in terms of cooked carbohydrates, proficient proteins, verkempt vitamins. Be it the fried insects off the by-lanes in Bangkok, or a humble fish fry in a Kerala coastal village, I have traveled extensively in India and Abroad in the search of a great meal. After 20 years of existence, this is the second shot at blog writing, under the guidance of the Alligator of-course.
Thank you for reading out my articles and I hope to add value to your life in terms of food.
"Barbecue sauce is like a beautiful woman. If it's too sweet, it's bound to be hiding something."