When shopping around for the right web hosting company, you're sure to find countless options at your disposal. These days, hosting services are a dime-a-dozen, which can make navigating the seemingly endless sea of options all the more daunting. As a result, many hosting-seekers prematurely throw in the towel and settle for services that are far from the best. Fortunately, seeking out a suitable hosting company doesn't have to be an arduous chore. In your quest for the right service, security should be foremost on your mind. Limiting your options to companies that provide the following amenities will simplify the search process and ensure that you wind up with a winner.
Seek Out Live Support
Live support should be at the top of your list when perusing web hosting companies. This means that if you experience any functionality or security issues, you'll always have someone to turn to. Security threats and technical errors don't operate according to a set schedule – and neither should your hosting company's service department. A good hosting service will provide around-the-clock phone and live-chat support and employ knowledgeable, friendly technicians to assist you. On the flipside, companies that offer limited support hours and charge for service calls should be avoided at all costs. Before reaching a decision, it's generally a good idea to consult customer service message boards and feedback forums to determine how responsive a company is to client needs. Anyone hoping to find responsive 24/7 customer service should pay a visit to Network Solutions.
Look for Live Monitoring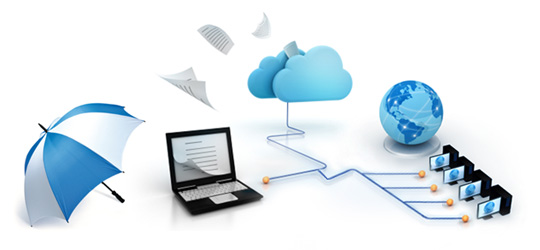 Cyber crime is at an all-time high. With hackers and other online ne'er-do-wells constantly finding new ways to steal information and spread malicious software, it behooves hosting services to stay vigilant. This entails equipping sites with state-of-the-art security programs and providing around-the-clock threat monitoring. If a cybercriminal spots a small window, he or she is liable to take it. With this in mind, the web's best hosting companies utilize specialized software and knowledgeable personnel to constantly sniff out and take action against a wide range of threats.
Prioritize Action over Talk
There are two levels of responsiveness when it comes to tech support: processing the problem and fixing the problem. While it certainly feels good to be heard, talk is cheap if it doesn't amount to anything. If no action is taken to address your issue, the availability of 24-hour support is essentially meaningless. As such, you should give your business to companies that take swift and decisive action against cyber threats, unexpected outages and functionality problems. Whether it's a slight hiccup or major issue, it's only natural that you'd want any problem facing your site fixed as expediently as possible.
To call the number of U.S. web hosting companies expansive would be an understatement. Luckily, navigating the plethora of available options doesn't have to be cumbersome or time-consuming. By prioritizing security and limiting your choices to companies that offer the perks discussed above, you can find the right hosting service in a timely and hassle-free manner. Live support, continuous monitoring and swift responsiveness are all tenets of a hosting company that values customer satisfaction.
Published by Shubhi Gupta