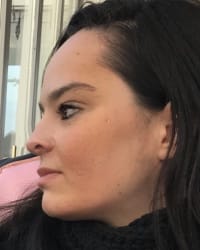 I'm a travel and tourism student from London, UK. I specialise in consultancy based work, finding luxurious holidays for exclusive clients. My goal is to visit every country in the world.
Last year I went interrailing with 3 of my closest friends. In a bid to explore more of the world, we packed our backpacks and headed for a tour of Europe. In total, the trip lasted 28 days, covering 9 cities and 5 countries. Though it was an incredible experience, there are a few things I'd do differently.
Plan Well
Interrailing is unlike any other experience, and you should learn to expect the unexpected. Planning the trip way in advance makes you feel more prepared for the journey ahead. So, lay your maps and itineraries out on the floor and organise your trip down to the last detail. Get the group together to discuss where you'd like to visit making sure you're all happy with the chosen destinations. There is a useful interrail tool available that makes the planning process a little easier. You can interrail for up to 3 months, so take this into account when picking your destinations. We decided 28 days was enough to see everything we wanted to see, giving us around 4 days for each place (more or less). Even if you plan your trip cautiously, you'll find you experience a few bumps along the way. It's best to book reservations in advance even if the interrail website says it's not necessary, and it's better to be safe than sorry.
Pack Thoroughly
You have to think wisely when it comes to packing for your interrailing travels. You need to maximise the space in your backpack. Pack some water and plenty of snacks. In terms of clothing, keep it minimal and bring items made of lighter materials. A few pairs of shorts, a skirt, a dress and t-shirts to mix and match looks is all you need. Pack a comfortable pair of shoes as well as some flip flops, and then some going out shoes!
Enjoy Every Moment
Make the most of your trip and embrace every moment. You're in each place for a limited amount of time, so it may begin to feel like you're constantly on the move. However, take a step back and appreciate to the fullest every place you visit. Don't take the amazing experience for granted. Most importantly, stay in touch with any friends you make along the way! We met some amazing friends in Vienna, who are originally from Manchester. We'll be visiting them next summer to explore all the things to do in Manchester. Hopefully they'll come to London to visit us afterwards. I would definitely go interrailing again but make a few changes from mistakes I made before.