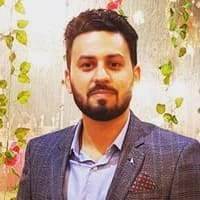 Hi everyone I'm Sourabh Kamboj and I was born in India, but Currently live in Chandigarh. I am a headhunter and a research specialist at Digital Marketing Agency. I love to help people and am a traveller, a blogger, a techie and a social activist.
My blog is going include useful writing tips for everyone, short quotes, book reviews, and little snippets from my own personal writing. Also video game reviews and a daily log format for some of the games I'll play. Maybe blog a little about some of the random things I do. Hahahaha who knows, but in the long run, it'll be fun.
If you guys have opinions feel free to share I want this to be a useful and entertaining blog for everyone.