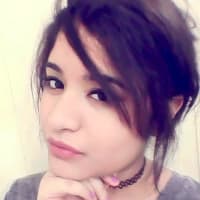 Hi!
My name is Sukanya and I am a beauty & lifestyle blogger from India.
I love to dabble with make-up and I am a shoe-a-holic! I enjoy reading novels and my some of my favourite authors of all time are Agatha Christie, Georgette Heyer, Jane Austen, Gerald Durrell, J.R.R. Tolkien and J.K. Rowling. Aside from reading books, I enjoy drawing, listening to music and watching good adventurous movies like The Hobbit, Avengers, X-Men and Lord Of The Rings.
I am a Graphic Designer and enjoy making my own headers, logos, business cards even planners and media kits!!