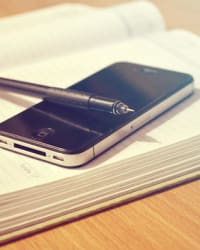 Being invited on to join in the writing community, by the MyTrendingStories team, I feel elated. I have been writing on my blog, which has a variety of write ups, poetry, reviews, short stories, challenges and some nonfiction rants and drabble.
I write my heart out on my blog This is my life! - https://rasheedsyeda.wordpress.com Feel free to hop over there and let me know what you think about it!
Moving along the pointer on the empty screen, seeing the cursor blink on the vacant page, I had wondered how do I introduce myself to you. Isn't it an awkward position to be in, where you are supposed to talk about yourself. However hard or queer it may seem, I gotta do, what I gotta do!
A daughter, a wife, a mother, a teacher and a writer are the various roles life has thrown at me. Do I love them? Yes, I do. But then I reach points where I am tired of the roles and just wish I was a free bird. Soaring high and uncaged. Sometimes, I wish I was the breeze, moving here and there, playing with the blades of grass and the blossoming flowers. Oh dear, my imagination has started playing a symphony in the background. Aren't wishes beautiful things? They allow you to think anything, anywhere, anytime!
The other things I like doing when these roles give me a breather are - reading and cooking. Reading has been a boon at those times when depression seemed to knock at my door. Don't we all have our own demons in the closets? Anyways, I read a variety of books, most of them being fiction. So if you want to talk about books, I'd love it.
I am a romantic, a hopeless romantic! When I ain't so hopelessly a romantic person, I am a totally practical person. So you'll find me being in various states, conflicting emotions and melancholic moods. And that is clearly reflected in my writings. I write short stories, poems, book reviews and sometimes I just write to express myself.
Though I am not a passionate chef or that I love cooking. I cook only to feed my family and myself so that we don't starve to death. But I do enjoy baking, which is a rare feat for me. My day job and busy schedule leaves me less time and more that I desire to do.
Well, that's about me! Anything else you'd want to know about me, you can connect via Twitter.
Stay blessed and happy. Keep smiling, for your smile could just change someone's day from bad to good!
Sending love and best wishes from India,
Syeda