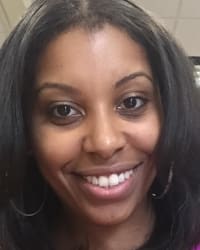 I was 27 when I began blogging and now at 30 year old I consider my self to still be evolving everyday. I am a full time mother, partner, social worker, daughter, sister, friend, and more. My interests include all those things connected with healthy living! I am all about positive energy, having a positive mind, and positive living.
During the day, I am working in the human service field trying to help others through clinical social work. During the evening, I am a mother and wife, constantly making our house a home. During free time and weekends, I am traveling, attending fun events, and/or participating in some fitness activities. My motto is, life is our right so we should live it each an every day. I have many interests parallel to my many responsibilities, but I remind myself daily that balance is the key!
Blogging for me is a place to share my thoughts about healthy living and what I consider it to be as it relates to food, fitness, and fun. I've observed this world long enough to know that there comes a time when you have to make changes in order to grow, improve, and enhance your lifestyle and the way you live. My goal is to be healthier through food habits, fitness habits, and even through fun! My goal is to also teach others or guide them where the lessons have already been taught.
My person blog is titled, Tangee Taught U, at www.tangeetaughtu.com. This new writing platform for me will highlight similar if not the same subject matter. My daily blogs feature vegetarian and seafood dishes for you to try and different places to dine, different exercises and workouts that a full time working mother can find time to do, and fun things to do with your friends and family!
The main message I want to send on both this blog site and my personal blog is that we should all be motivated by life to live life. We all have many responsibilities, but it no longer becomes a burden when you embrace each and make the best out of it!