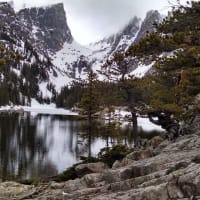 Tar Nished is a pseudonym of a married father of three. Tar is a middle aged man that has some life experiences, hopeful for others and has learned some valuable lessons about other experiences. Holding a B.S. degree from an engineering school in Colorado, and having very limited experience beyond the Rocky Mountain region, he can only claim limited expertise. He enjoys science, math, politics, religion, philosophy, humanity, reading, writing, camping, fishing... Okay, okay, he really struggles with focus.
Having dealt with both tragedies and successes in life, he hopes to add value from a different perspective concerning life, in general. Sometimes he writes about serious matters, but hopefully he shares some light-hearted candor, as well.
As well as writing here on My Trending Stories, Tar also keeps a blog at WordPress, here.