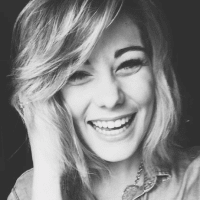 Before you begin reading this blog you should know that all of these stories are absolutely true. I couldn't make this shit up. You should also know my family is crazy, but don't worry in a good way.
Now for whatever reason, you picked this blog. Either for the simple fact that your life is so boring, you needed to read about my crazy family or you thought the duck on my header was cute. Although, I fear you chose to read this blog because you thought this blog was actually about a girl being raised by ducks, in which case you would be correct.
Just kidding!
Anyway, for whatever reason you did, and I thank-you for that. So, I hope you enjoy these stories as much as I enjoy reliving them each week (most of the time).
Love always,
Baby Duck
P.S: The blog name is called growing up with ducks because my last name is Duckworth.
Check out my full blog at: https://growingupwithducks.wordpress.com