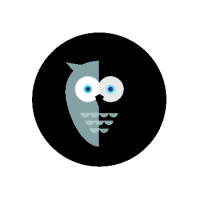 We review cool Products, Gadgets, Apps which have just been launched and having a really innovative concept like yours.
We give our unbiased opinion in a simple, user-friendly way which can make an impact on important buying decision and make it really easy for the real world user. We are based out of USA and currently having more than 1000 hits per day on our website with more than 5000 Social reach for followers on major social media platforms.
About Reviewer:
• Software Engineer by profession Geek by nature.
• Running two active websites for product testing & unboxing with many followers all over social media.
• Official Tester at BetaBound
• Member of Influenster Blogger network
• Content Writer at www.mytrendingstories.com and Medium
• Google Trusted Tester | G2 Crowd Tech Reviewer
• Google Local Guide (Level 5) | TripAdvisor Reviewer (Level 5)
• Verified Beta Tester for Google | Windows 10 | Android Nougat 7| Snapchat | Instagram | WhatsApp | FB Messenger | TrueCaller | LastPass | Google Maps | Drippler

Thanks & Regards,
TheLateNightLogic Team
Facebook | Instagram | Twitter | YouTube