If you want to succeed, sometimes you can't just wait around for the perfect job to fall into your lap. Sometimes you have to make the opportunities yourself.
If you are a young entrepreneur and want to start your next business venture, it can give you the freedom to call your own shots and control how and when you make your money. You can even build your business around something you are passionate about.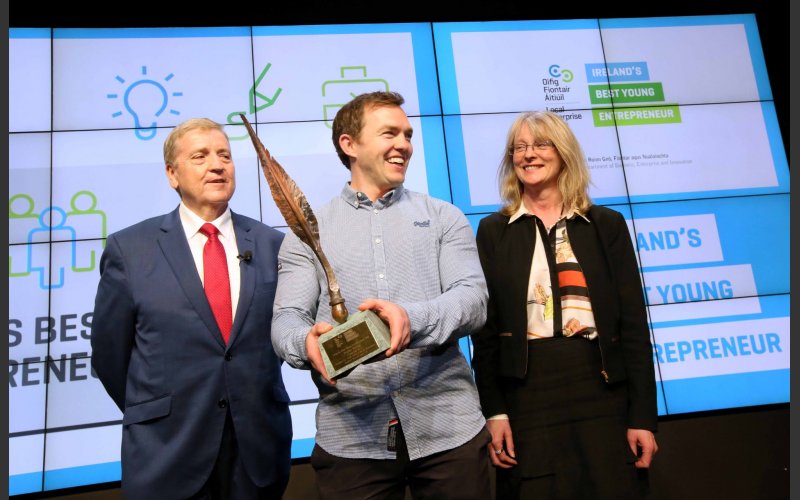 Read on to learn about 5 great opportunities that you can discover this year:
If you have ever wanted to start your own contractor business, it's a great way to begin bringing in your own money.

One of the best ways to help grow your new contracting enterprise is by getting licensed. Once you are licensed, potential clients and customers are more likely to trust you and may be more likely to hire you. Licensed contractors also tend to be able to charge more for their services and business than unlicensed ones.

You can become a contractor for a wide variety of industries and services, such as construction, consultation, electrical work, independent design work, directing, and other specialized trades.
Thanks to the internet, starting your own businesses with a world-wide market has never been easier. One of the fastest growing areas for independent online business is e-commerce.

If you are the kind of person that likes to craft or make their own products, you can sell your products to customers online and make a profit while developing your brand. You can start your own website where you can sell your products directly to customers. Many people, either in combination with their own site or when they first start out, also choose to use sites and apps like Etsy. These kinds of site, where customers can browse or search, host many shops and small businesses.
3. Childcare and Education
If you like to work with children, there are many ways that you can make money independently while working with kids and helping families.

One popular avenue is creating an independent childcare business. If you have the space for it, you can get registered and start your own day care or after school childcare facility. Another common practice is education services. You can become a private tutor or expand and start your own tutoring business. This is a great option especially for young entrepreneurs who are fresh out of school themselves.

Believe it or not, recreational rentals can be a strong and profitable business venture to explore. This particular entrepreneurship opportunity takes more investment than others, as you have to acquire the materials that you plan to rent out.

Depending on where you want to focus your business, you have different options. If you live in a city, bike rentals are a popular option. If there is a river nearby, you can also rent out small watercrafts. If you decide to work in the mountains or near a national park, you can rent hiking equipment and outdoor equipment. Once you find a niche crowd, you can build a dependable clientele base.
Event planning is another up and coming field for young entrepreneurs to try out, especially ones that have strong organizational and planning skills.

Event planning can be a very fluid and flexible business. You have a lot of variety as well, depending on what kind of events you'll be planning, such as corporate celebrations, weddings, fundraisers, and more.

To be a successful event planner, you also need to be an efficient networker in order to build your clientele base and book work. If you are on the creative side and have skills in photography, you can incorporate it into your event planning business. Once you build a strong foundation for your event planning business, you can expand and even travel for different jobs.
Published by Tranding Stories