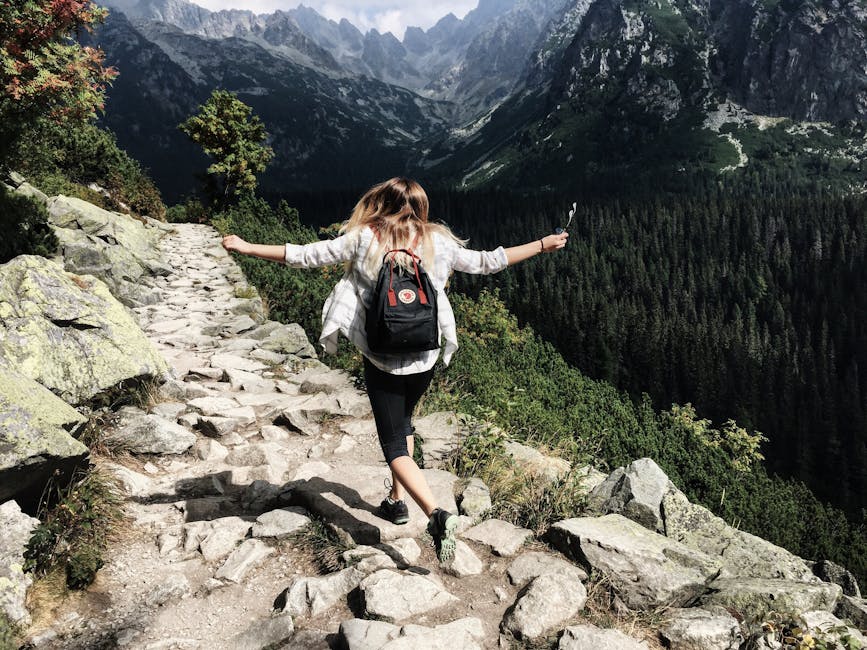 As a solo traveler, all you need is to overcome such fears as experiencing dangerous situations alone, homesick and being lonely, and bravely set out to enjoy nature alone.
While travelling alone, without a family or your friends, you need a hyper attention and awareness to your surroundings in order to be safe from unwanted attention and crime. Therefore, when packing for solo excursion, you are required to consider taking extra precautions for a smooth and a safe trip.
Tips for traveling alone.
Your family and friends frets and are palpably nervous when you set out to travel alone. Such an undertaking is deemed to be extremely daunting and has scary prospects. This article provides you with incredibly helpful solo travel tips for easy and an exciting experience.
You need to do a thorough research while travelling alone. Understand the condition of the place you are visiting, how you will get there and where to stay as well as the expenses during the trip. This will save you the drama of getting lost and running out of cash among others.
Prepare the right accessories.
Getting the right accessories for the trip will help you to compromise difficulty encounters during the journey. Safe travelling gear, travelling supplies and protective gear will enable you to savor every moment of your journey with great peace of mind and excitement.
Ensure your backpack is light for easily travelling. Bring less technological gadgets to avoid much attention and attraction. More gadget will keep you uncomfortable as you get to focus more on ensuring that they are secure and safe other than enjoying the nature. Locking suitcases and backpacks will help you to secure any gear that you want to protect.
Coordinate your travel arrangements to make sure that you arrive in your destination in day light before the sun sets. You will save yourself the hectic of having to wander around with a map in a new town at the late hours. Otherwise you will look confused hence attracting the wrong attention that could lead to being robbed and mistreated.
Plan your attire to blend in with the locals.
Dress in a manner that you will avoid turning heads of the locals while travelling alone. You do not have to show up in a remote area. This looks ridiculous and disrespectful, and the locals may turn against you and ignore offering you any help you may need.
Making sure that your packed attires accord respect to the local customs and solo travelling will be more rewarding and enjoyable to you.
Know how you can leave an area in case something worse happens. Though there are minimal chances for a reason to escape, it is necessary to be prepared. Learn how you can talk to the local embassy at the occurrence of crisis as well as how to get back to your hotel, in case you fall sick or an accident happens.
Let your family and close friends know where you are and keep updating them.
This will enhance safety. There are minimal chances that something bad could happen, but it does not hurt to let them know where you are and the condition.
Make sure they have details for your accommodation and your active contacts among other necessary details. Let them know in case you have a change of plans on your area of travel among other changes.
Read blogs on solo travel and scams.
Here you will find invaluable wisdom shared by the lone travelling experts. These are great guidelines to help you try out your new destination alone and with confidence.
Various blogs and research will help you learn about travel scams that may lead to getting suckered during the journey. Understanding how the scammers seize the tourist and their way of approach to avoid being caught.
Items to pack for an incredible solo travelling.
While in a tricky situation and you need help, the whistle will help you to make an alert. Supper loud whistles are pretty practical in drawing attention to person who are miles away.
A water proof rain scarf and a hood are good to go if added to your jacket. These are small sized and lightweight hence easy to pack and will create more space for your jacket.
The rain scarf has two pockets that are water resistant for holding such essentials as your credit card. The hood is detachable hence can be worn in any jacket.
Good rubber boots have a riding inspired style, hence are the best for walking. They perform the best when hiking and walking during a rainy travelling journey. This is because they have a great outdoor surface grip. The rubber boots will keep your legs warm, protected and dry on a chilly rainy day of your travel.
This will save your stomach the upset resulting from taking contaminated water. It will also save you the cost of buying bottled water. Sodium hypochlorite removes contaminants in water that may cause travel illnesses risks.
You cannot afford to have your phone off, when you are travelling alone. Besides taking the snap photos, you need to be reached by the family and friends as they check on your progress. By getting an innovative battery pack, you have an extra two full charges for the day.
Other necessities include, sunscreens, sunglasses, illuminating source of light like a torch, and a protective gear in case of an attack.
Always keep your travel documents and other valuable out of sight. Carry cash in different pockets and leave your jewelry and expensive watch at home. Lone travelling is surprisingly wonderful.
Besides enjoying the breath of nature, it inspires you to make courageous and independent. At the end of the journey, you will have an extreme cultural immersion from the locals. This video offer extra tips as well as the dos and don'ts you need while travelling alone.
Solo travelling provides the best experience ever. Try it for the most cherished and long-lasting experience!
Hi! I'm Demi - founder and editor in chief at Outdoorsdoc. Here, I will share everything I know about enjoying and surviving the outdoors and sports. Whether you love to go outdoors, you will find interesting and informational articles on this blog.
Published by Tranding Stories