Every night before bed, Anushka Sachan whips out her phone to log into an app.
"It kind of becomes a habit," said the 20-year-old Hong Kong University student. "Before sleeping, I'm just like, 'Okay, check in.'"
The platform Sachan is using belongs to a Chinese brand called Shein — pronounced "She In" — which has rapidly attracted a global army of teen fans on TikTok.
The company is a mysterious online shopping upstart that has made headlines recently for surpassing Amazon (AMZN) in app downloads in the United States, and creating a cult following for its fast fashion apparel sold all over the world. Some experts even say it's beating stalwarts like Zara and H&M at their own game, by making items more quickly and being more digitally savvy with customers.
"They're making fast fashion look slow," said Erin Schmidt, a senior analyst at Coresight Research, a global advisory and research firm specializing in retail and technology. "They've changed the model."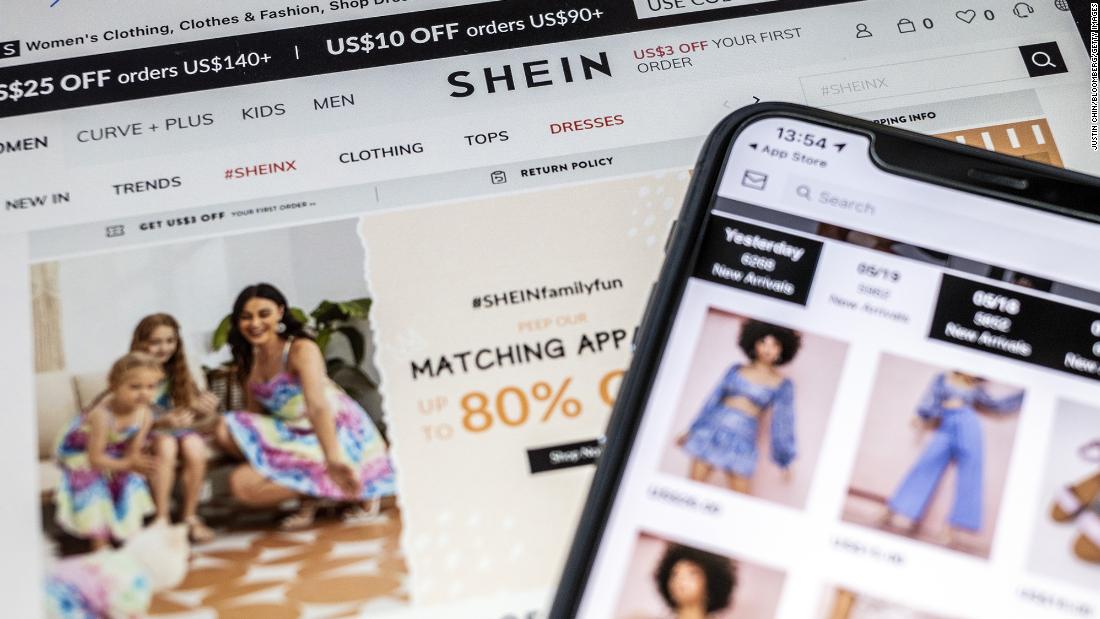 Shein's app and website seen in Hong Kong.
Sachan checks the Shein app daily for the same reason many others do: to get points. The more you get, the more you can save on purchases. Shein awards them to customers for everything from opening the app to watching live streams and entering outfit design contests.
Enter your email to receive CNN's nightcap newsletter.

We read all day so you don't have to.
Get our nightly newsletter for all the top business stories you need to know.
By subscribing you agree to our
"It is pretty addictive," said Sachan, describing the experience as similar to playing a mobile game.
Published by united