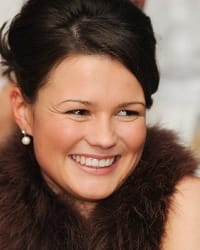 Unrivalled Chic ...by Serena Stack author On My Trending Stories
Unrivalled Chic is a fashion and lifestyle blog created by Serena Stack. Having always had a 'Passion for Fashion', travel, etc. the creation of Unrivalled Chic seemed like the logical next step. Through this blog Serena brings you on a journey incorporating her daily life, style and general events.
In 2014, Serena graduated from Dublin Business School with First Class Honours in Marketing and Events Management. Experienced in the use of marketing and social media, Serena now uses these skills in her blog – creating interesting, informative, user-friendly content suitable for all ages.
While in the process of completing her degree Serena worked as a Wedding & Events Coordinator at Kilshane House (2013-2014), Co. Tipperary, which helped enhance her love of fashion and develop an aesthetic appreciation.
After enjoying her time at Kilshane, Serena set her sights further afield and moved to Dubai, to work for Falcon and Associates on their annual Dubai World Cup project. Here she broaden her horizons, learned what it meant to live in a different culture and experienced all Dubai had to offer. Serena looks back on this time with fondness and through Unrivalled Chic she intends to share this journey with you.
Having grown up in the Horse Racing Industry Serena came back to Tipperary, Ireland to work in marketing within the industry. On the side she created Unrivalled Chic. Through Unrivalled Chic you will see a mix of topics ranging from fashion related posts to everything travel, food and lifestyle related. Serena keeps her style affordable and relatable, shopping mainly on the high-street with the odd high-end/designer purchase here and there. Serena uses all her own content for Unrivalled Chic and would love if you followed along.