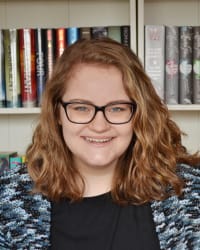 Hello there, I'm Wendy!
I am seventeen years old and I live in a small town located in the Netherlands. When you first get to know me, I can be quite shy. But once you really get to know me you will notice that I'm actually kind of a crazy girl and always up for fun. I have A LOT of hobby's; I love books, movies, tv shows and music. Let me explain to you why.
When I was younger, I actually hated books and reading. I was bad at it and so that was the reason why I didn't do it very often. In summer 2013, my best friend recommended The Hunger Games to me and I started reading it. And wow! I was amazed. Why hadn't I been reading all along? I instantly fell in love with reading and I'm happy when I get to read books.
I also love movies and TV shows a lot. I'm totally in love with everything that has to do with romance, so I usually watch romcom movies and series. I'm a hopless romantic so everytime when I watch a movie of a serie... I'm always swooning.
I also love music. No music no life. It's actually kinda funny, I like all kinds of music. I obviously have my favorite, which is house, but like to listen to all kinds of music. If it's Indie I like it, if it's Pop I like it and even when it's Alternative I like it!
I also really like swimming, I'm a member of my local swimming team for 11 years now!
And my last hobby: blogging. I combined it with my favorite hobby: books. I started my blog because I wanted to share my passion for books. I think that it is amazing that I can share my opinions to the world through this blog and maybe help other booklovers to decide if that book is something worthy for them. My blog is: www.raisingmybook.wordpress.com
I graduated high school on June 11th and right now I'm a nursing student.
Oh, I'm forgetting something! I also have a weird nail polish obsession. I don't know why actually, but I just love the different colors and patterns. Unfortunately, since I'm a nursing student I don't get to wear nail polish, so that's kind of a pity for me.
So, that was my bio. I know it's a bit long, but I really wanted to introduce myself!
Hope to see you again some time :)