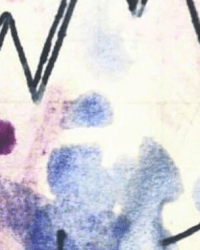 Who am I really?
My name is Winter McKenna and I'm a freelance writer, author of a handful of yet to be published novels, and an up and coming dabbler of illustration.
I spend my free time traveling and pursuing various work-trade opportunities across the country and as such, I'm always educating myself on some random topic or another. Recently it's been psychology, wild-crafting and herbalism, cultural anthropology, minimalism, sustainability…you name it, I've probably researched it at some point.
What have I written?
If you would like to see a small sampling of my writing style, please see the "Portfolio" tab on my webpage. I would also like to add, what I lack so far in formal publication, I make up for in an overwhelming passion for what I do. I thrive on writing about my experiences, travels, views on life, and any creative work that strikes my fancy. I am in the process of writing my second novel and editing several short stories, essays and other creative works for submission. Like many others, I have had past experience in writing blog posts about a variety of topics. You can find them here (my spirituality) and here (really old original work. Can I hide now? But you might find it interesting to see how I've grown. Right?)
Education?
After graduating, I choose to go against the social norm of climbing career ladders to live a life of fulfillment and adventure. To form my life into constant journey of learning and growth. People like you and I make this world such a diverse creation like no other—that alone pushes me to constantly look for ways to adequately express our realm of feelings, emotions, and experiences in this precious thing we call life.
Where am I?
Somehow, I always manage to find myself in the kitchen at 4 AM baking a batch of cookies…
Seriously though, I'm a gypsy at heart and never stay one place for long. Currently, I'm traveling the Great Plains region of the United States, always on the lookout for inspiration to fill my pages. If you are interested in my travels, I blog about them here.
You can always discover more about me and my daily life as well as snippets of my w.i.p. and poetry on social media— Instagram, Twitter, Facebook (soon to come) There's sure to be some I've forgotten just now...so you may want to check back periodically. If that's your kind of thing, that is.
Cheers!